Description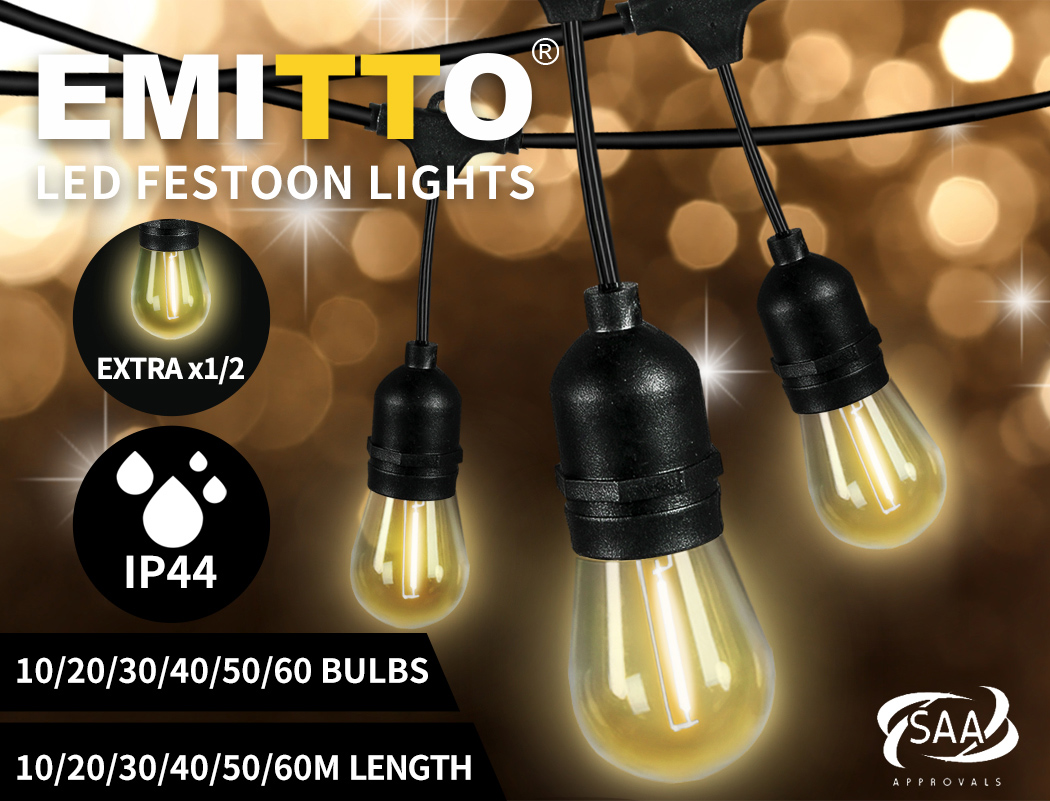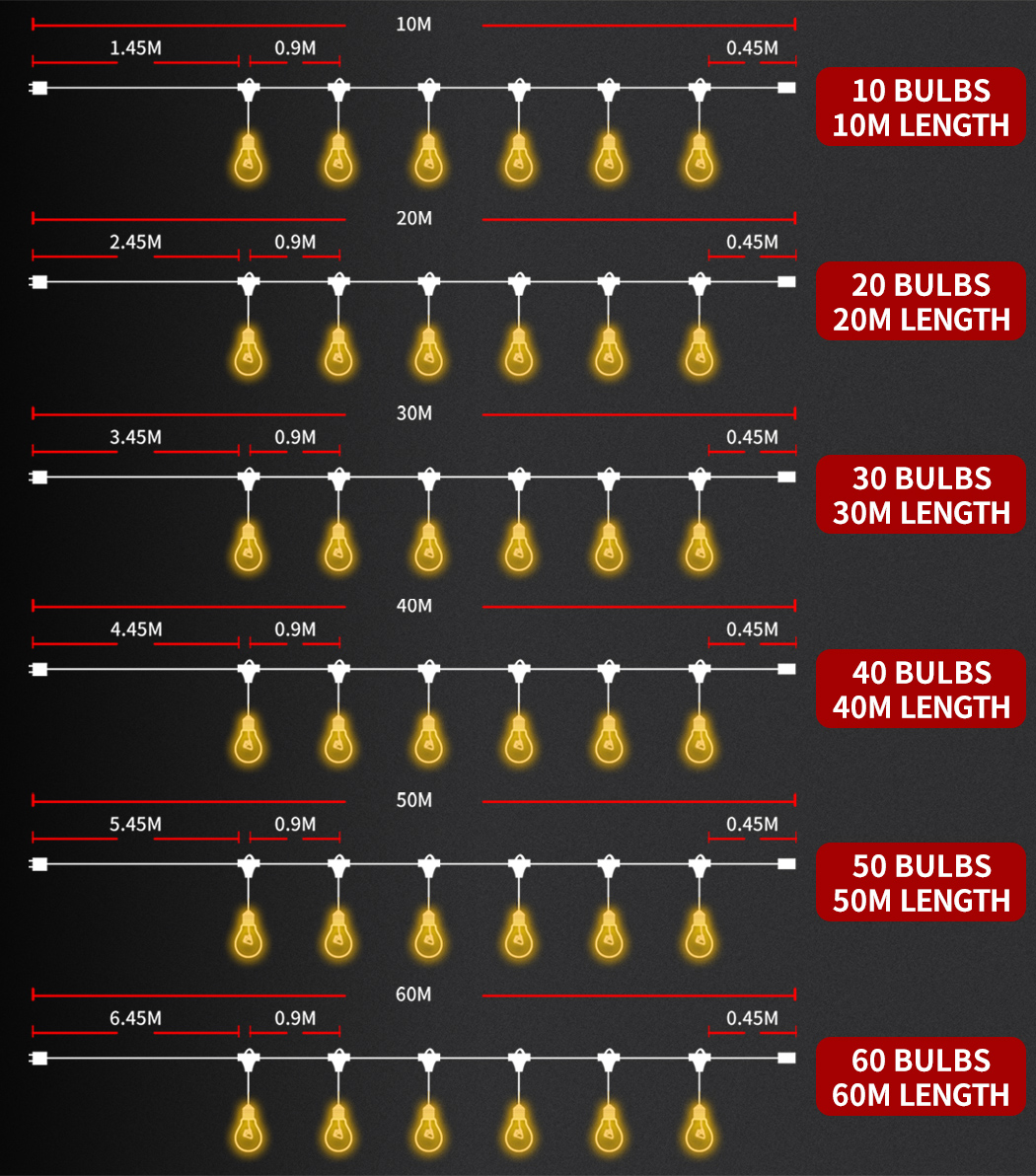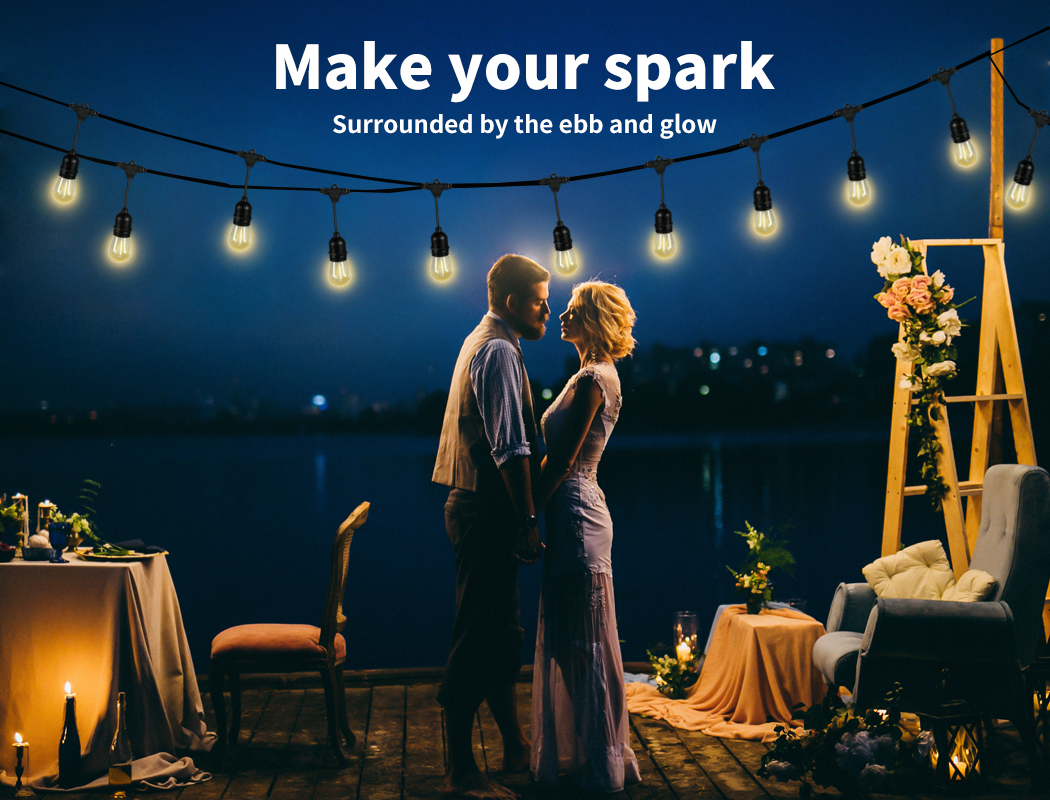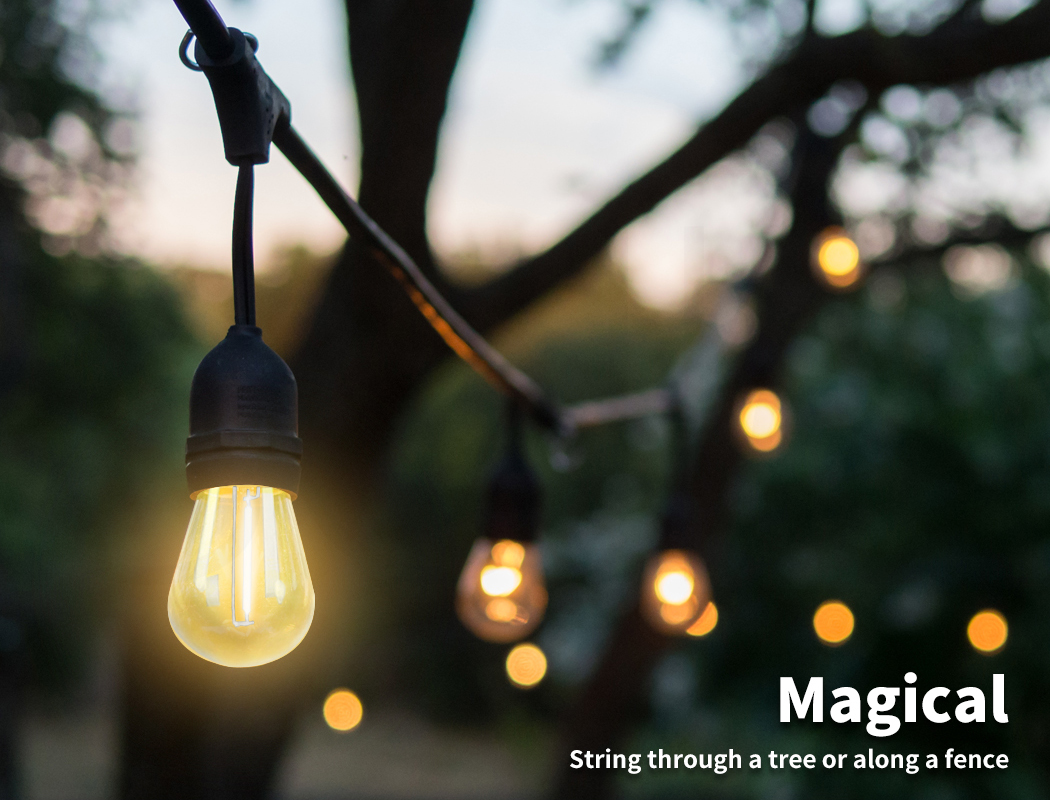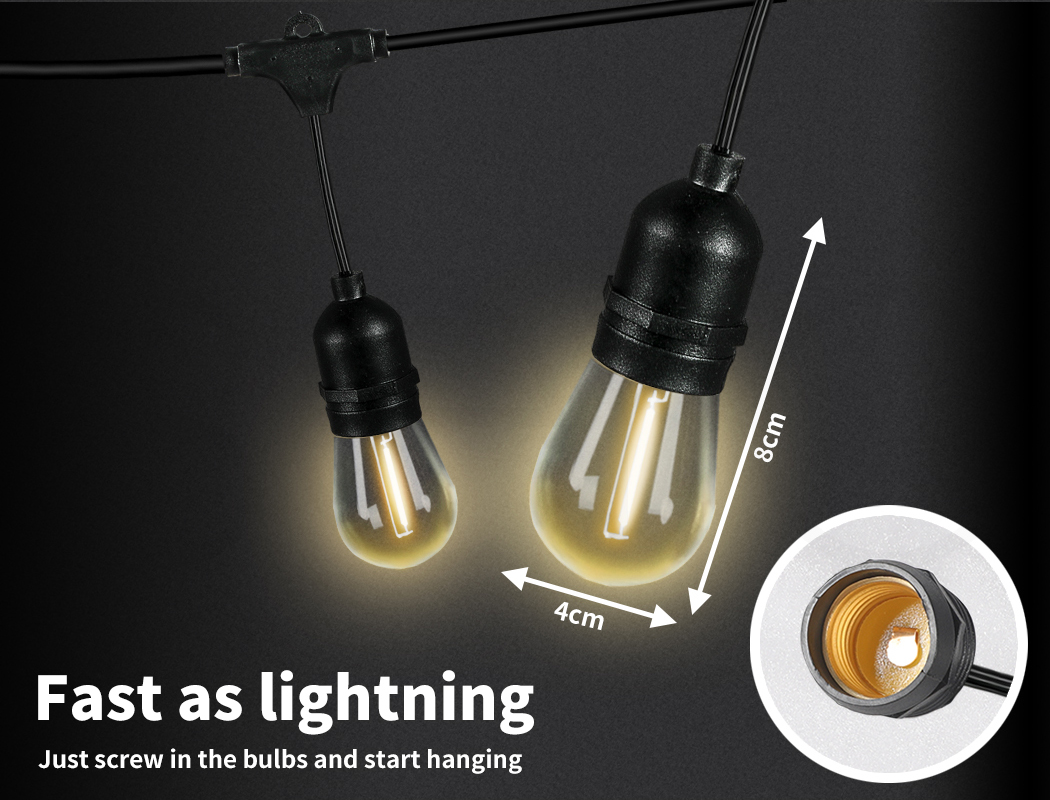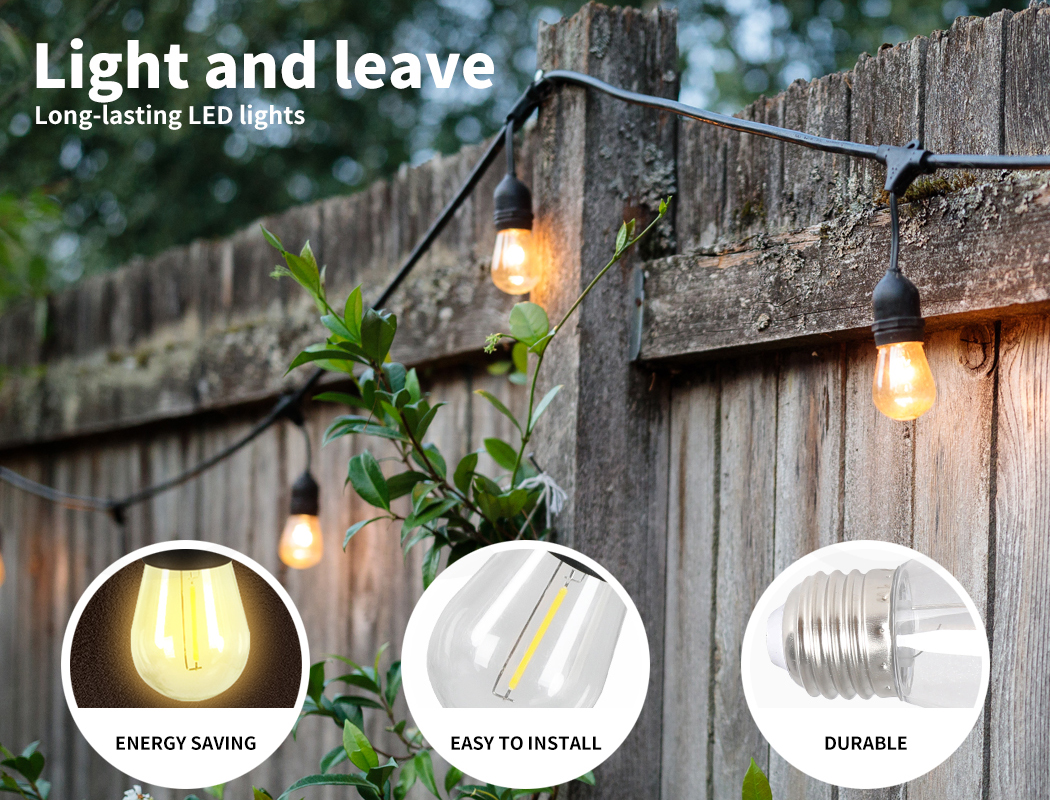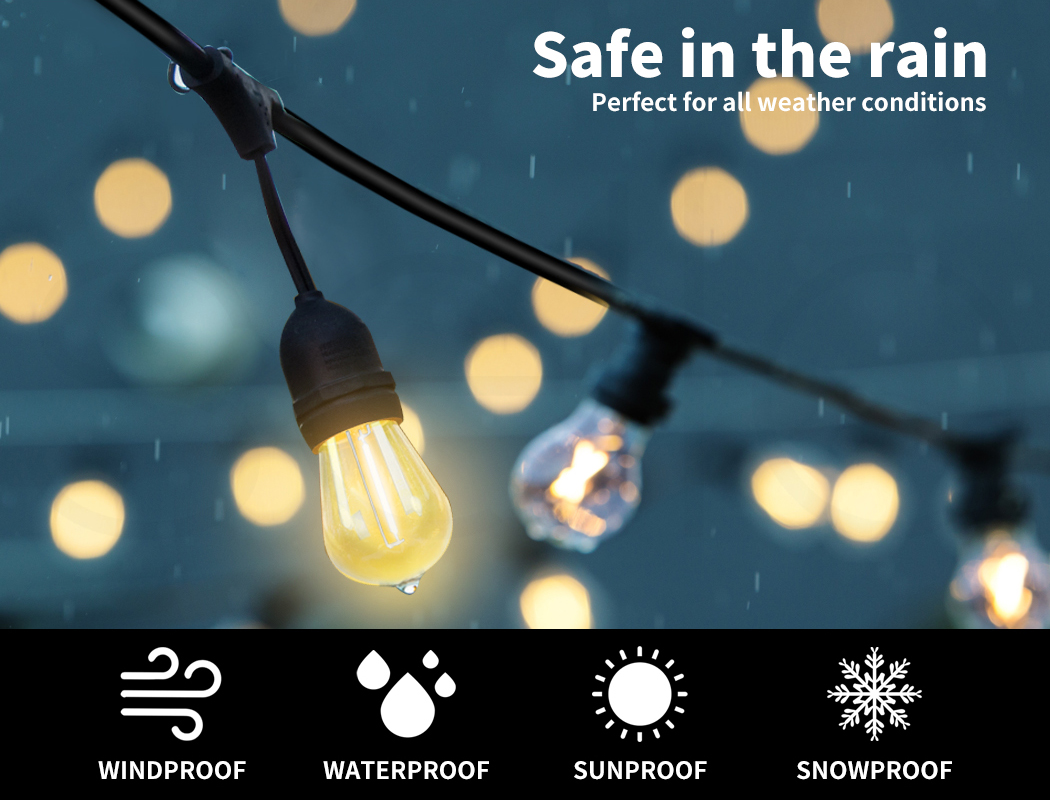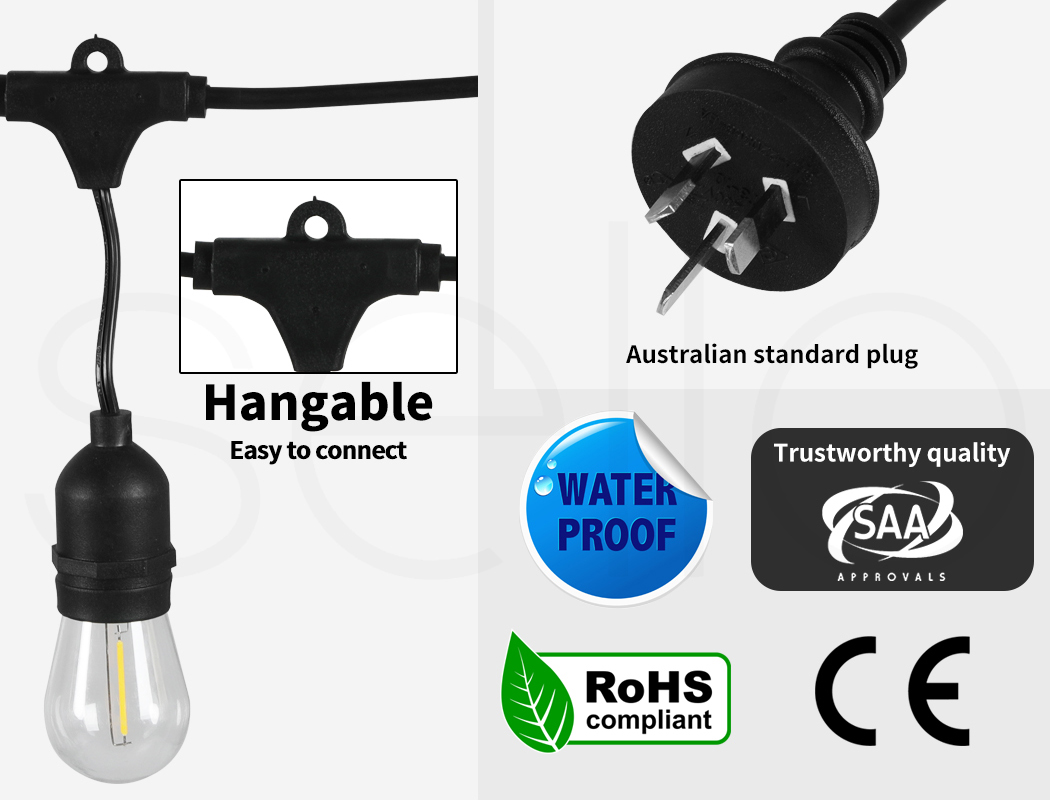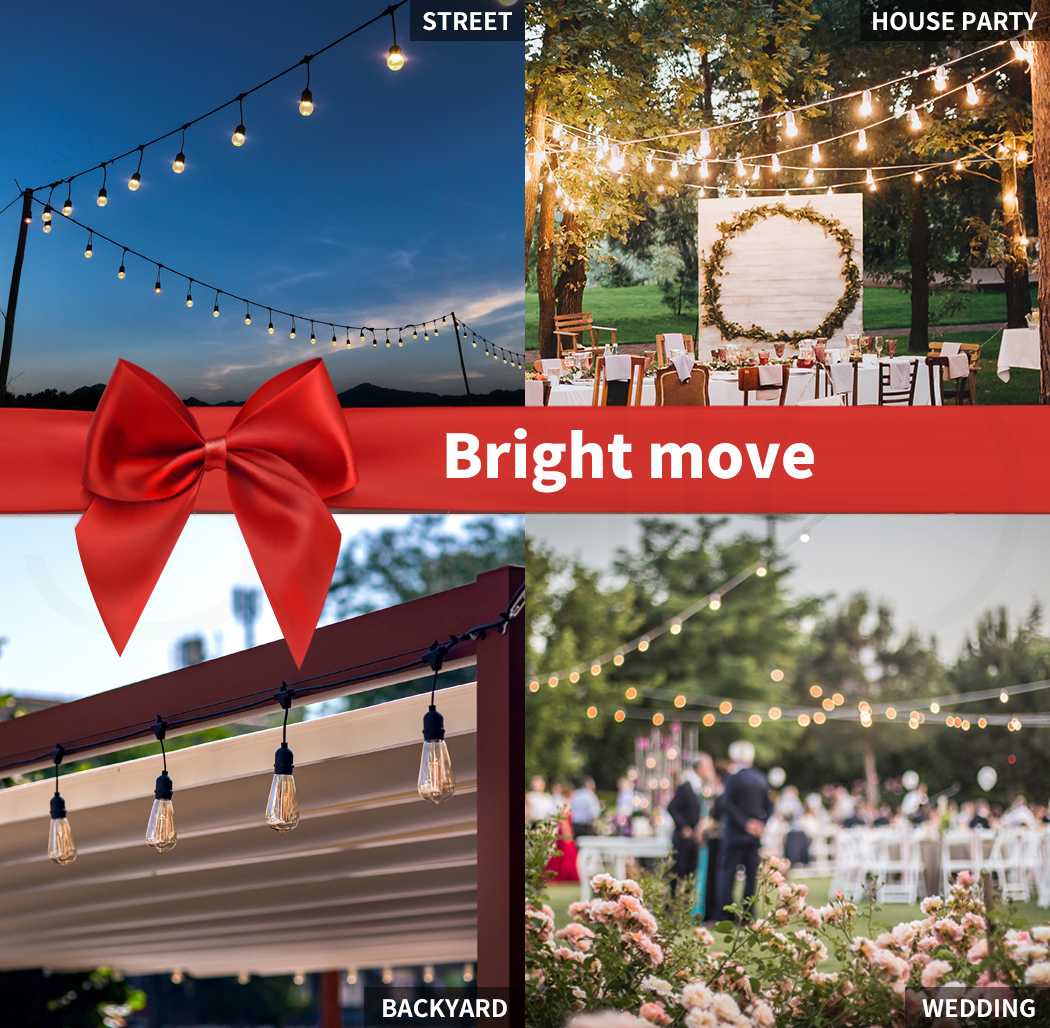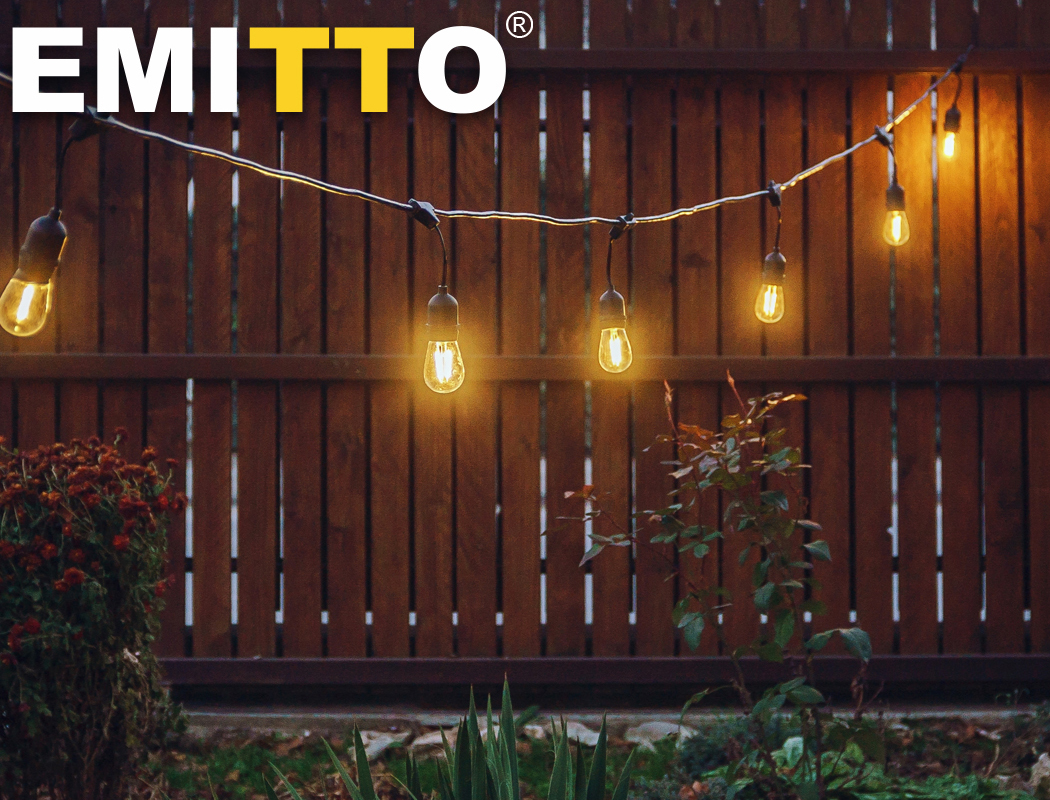 DESCRIPTION

Set up your warm LED festoon lights outdoors. The weather is pleasant. Your lighting is on point. Roll on late into the evening. An unforgettable experience. Farewell your guests.
Hook up your new LED fairy lights around your loungeroom. Turn off the ceiling light and have a romantic night in with your wife. Cook a fantastic carbonara and see where the night goes.
Set your festoon garden lights up under your covered pergola. Don't worry if rains, your LED lights are rated to IP44. A bit of water is "no worries mate". Your patio lights will be safe to brighten another day.
Light up your loungeroom without breaking the bank. Illuminate your patio with your outdoor string lights. From the 10-bulb to the lengthy 60-bulb version, your LED lights run cheap.
You have been asked to decorate your best friend's wedding venue. What do you do? You start by working out the lighting. Festoon lights are a cost-effective way to change the ambience of a room. Switch off the harsh ceiling lights and go for a more relaxed vibe.
Key Features
Screw the light bulbs in and go
Heavy-duty rubber seals
Low energy consumption
Extra-long cable
IP44 waterproof
Standard Australian plug and SAA Compliance
Extra bulbs
specification

Cable material: PVC
Bulb quantity: 10/20/30/40/50/60
Extra bulb: 1 bulb (10/20) 2 bulbs (30/40/50/60)
Total length: 10m / 20m / 30m / 40m / 50m / 60m
Bulb type: S14, 1W LED
Bulb holder: E27
Distance from charger to first bulb: 1.45m / 2.45m / 3.45m / 4.45m / 5.45m / 6.45m
Bulb interval distance: 90cm
Weatherproof IP rating: IP44 and above (Outdoor use)
Charger: SAA approved
LED light temperature: 2700K
Colour: Warm white
package content

1 x LED Festoon Lights
1/2 x Extra Bulbs
You may also be interested in