Description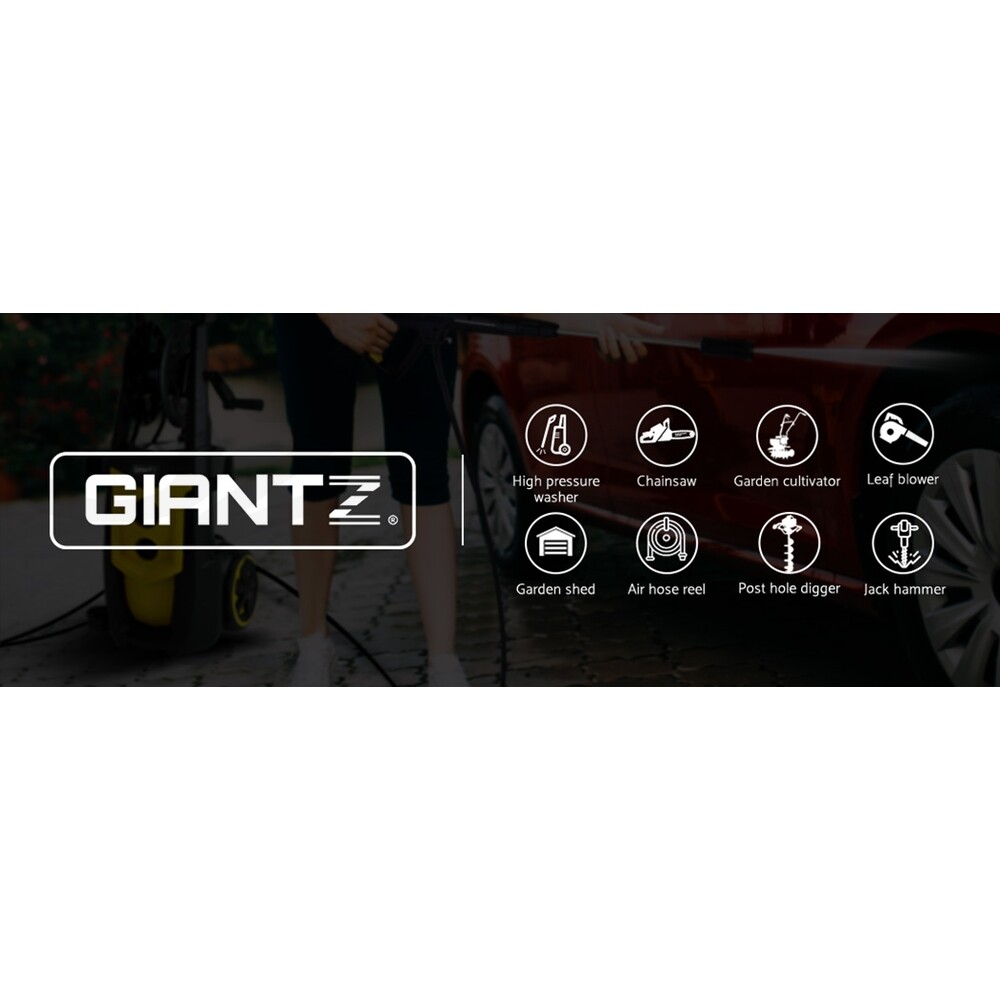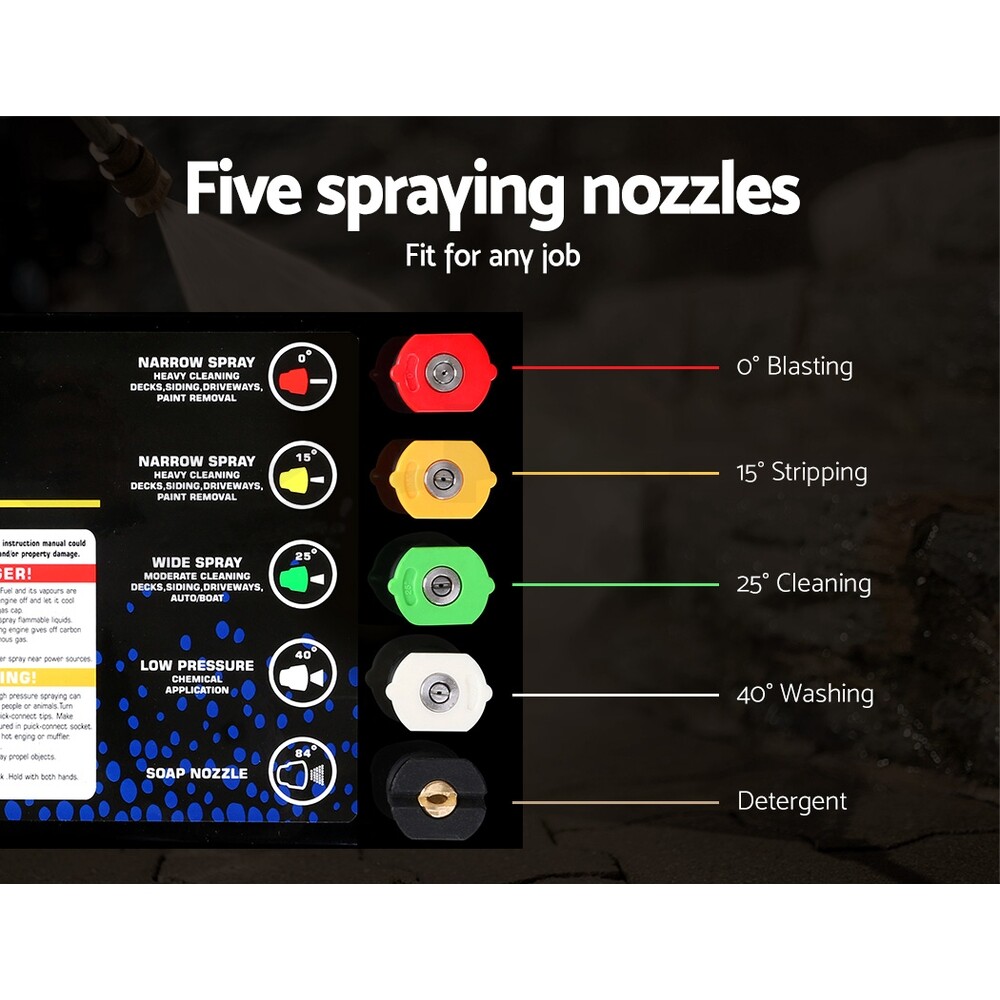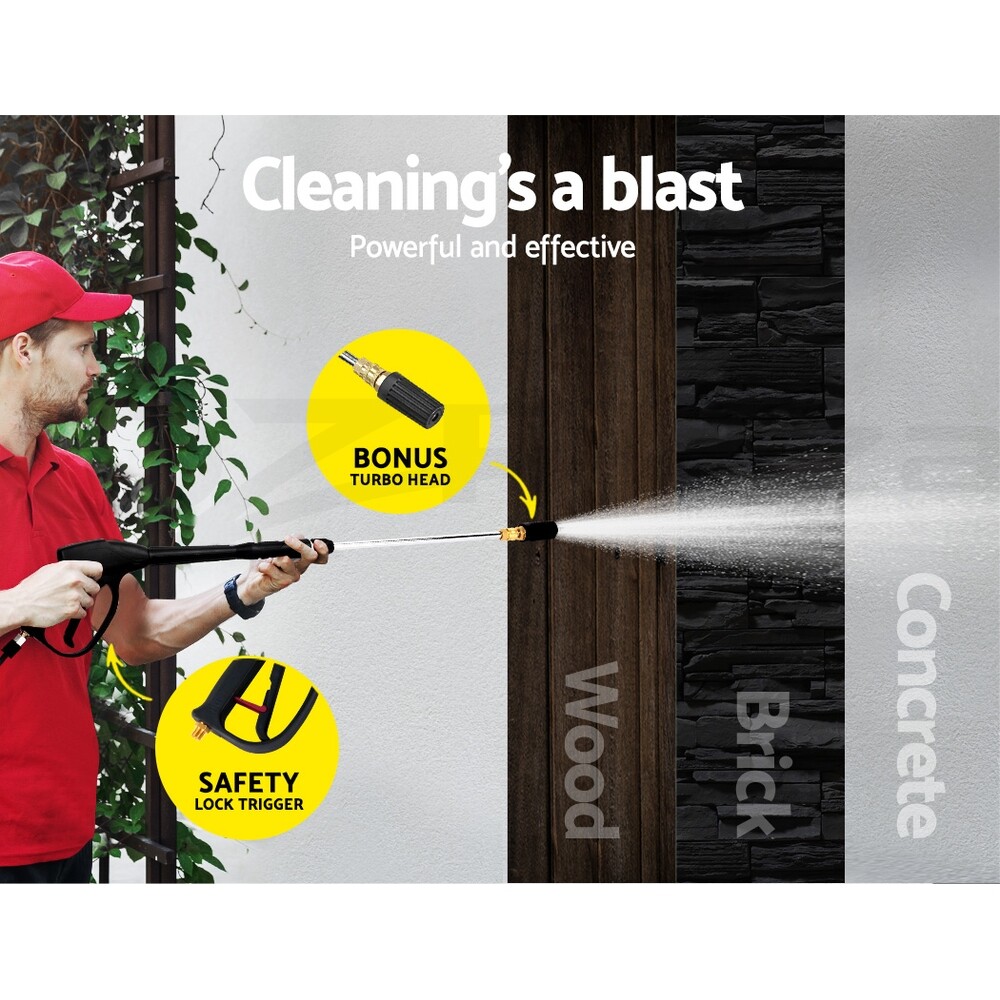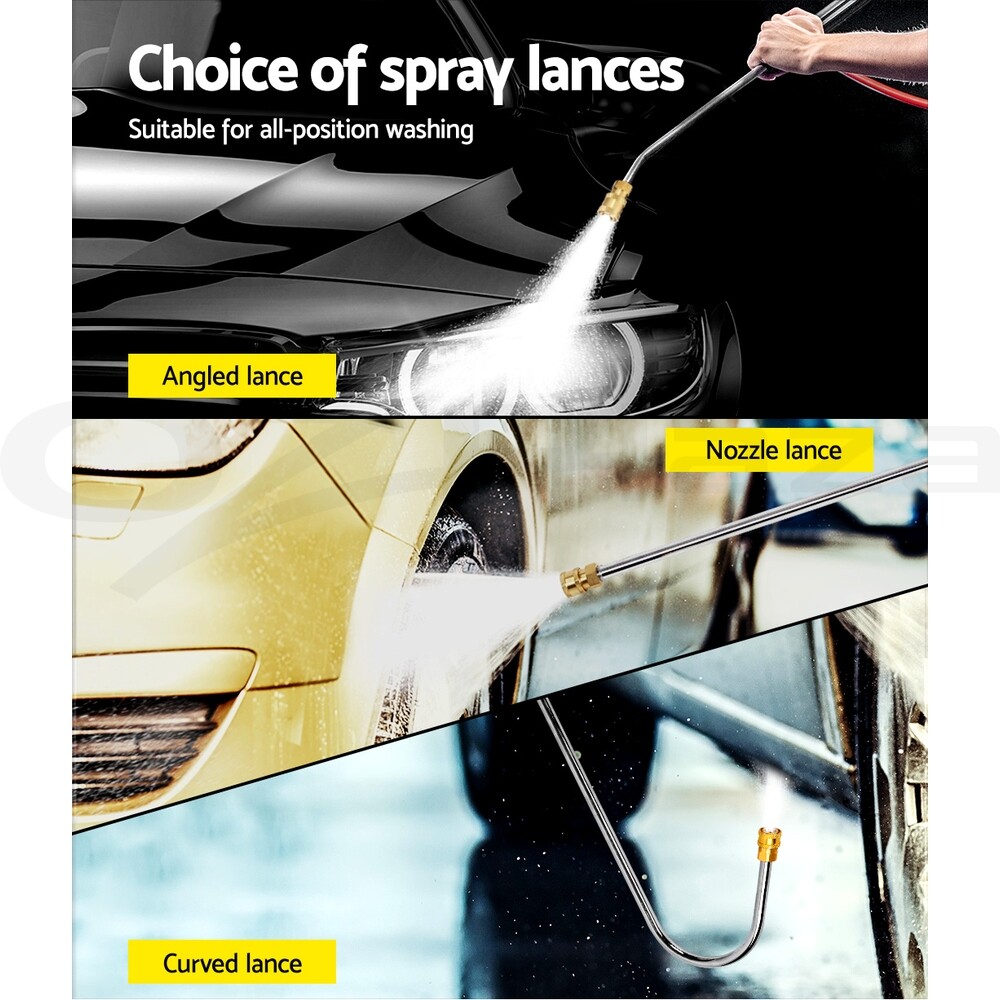 Pre-order is opening. After 10/05/22, delivery will be executed. 
Giantz 10HP 4800PSI High Pressure Washer Patrol Water Hose Cleaner Gurney Turbo

Powerful jets of water for a cleaning experience like no other. The GIANTZ 10hp High Pressure Washer makes light work cleaning cars, walls, boats, decks, footpaths, pavements or any other surface of tough dirt and grime with unrivalled performance. With a massive 4800psi coming from its 210cc 3600rpm 4-stroke petrol engine, our high pressure washer has a choice of five task-specific nozzles connected to a 20m high pressure hose for jobs ranging from light cleaning to stripping those tough-to-clean concrete pavements. A bonus turbo head is also on hand to blast through the stubborn jobs. With three adjustable spray lancer options, you can easily set to your preferred choice in seconds. Starting up the washer is just a pull start away (no priming needed) and the large pneumatic tyres and protective frame makes it extremely mobile for any application. In fact, the frame is also foldable for easy storage. Not least, with its self-suction capability, the high pressure washer can draw water from a dam or any other natural sources for added convenience.
Features
Massive peak 4800PSI
Powerful 4-stroke 10HP OHV engine
Exclusive commercial grade solid brass pump
Easy start-up pull system
20m durable high pressure hose
Five pro tip nozzles
Three adjustable spray lance options-straight, angled and curved
Bonus turbo head (RRP $129)
Self-suction capability
Safety lock design gun
Quick connecting joints
Foldable handle frame
Wheeled base
3.6L large fuel tank

Specifications
Brand: Giantz
Engine Type: Petrol 4 Stroke 10HP OHV
Maximum Pressure: 4800psi(331Bar)
Continuous Pressure: 3000psi (207Bar)
Max Flow: 10L/min
Max. Output: 10HP / 3600 rpm
Fuel Tank Capacity: 3.6L
Fuel Type: Regular Unleaded 95 +RON
Displacement: 210cc
Hose length: 20m
Starting System: Recoil Pull Start
Pump Type: Axial with Alloy Pump Head
Max. Water temperature: 60 degree
Pump Oil Type:10W-30, 10W-40, 15W-30 or 15W-40
Product dimension: 70*60*80cm
Product weight: 36kg
Colour: Black
Package Content
1 x Giantz pressure washer
1 x 20M hose
1 x Turbo head
5 x Nozzles
3 x Lanc
1 x Suction hose
1 x Tool kit
1 x User manual
You may also be interested in