Description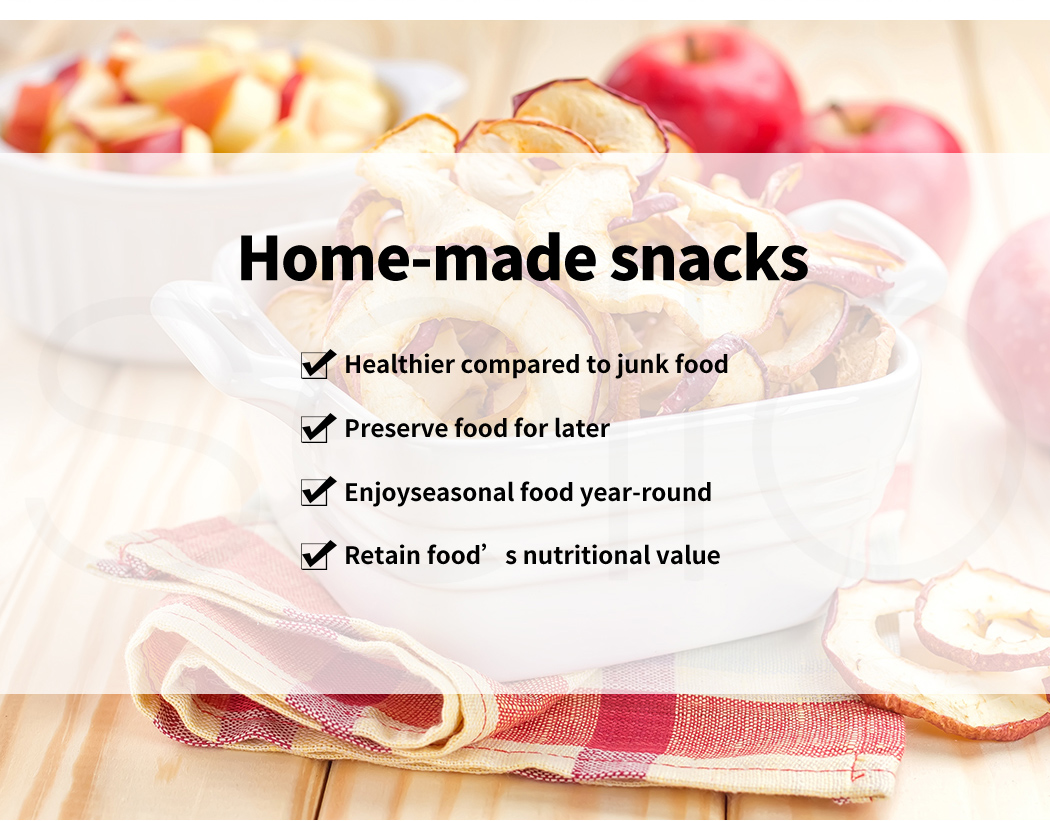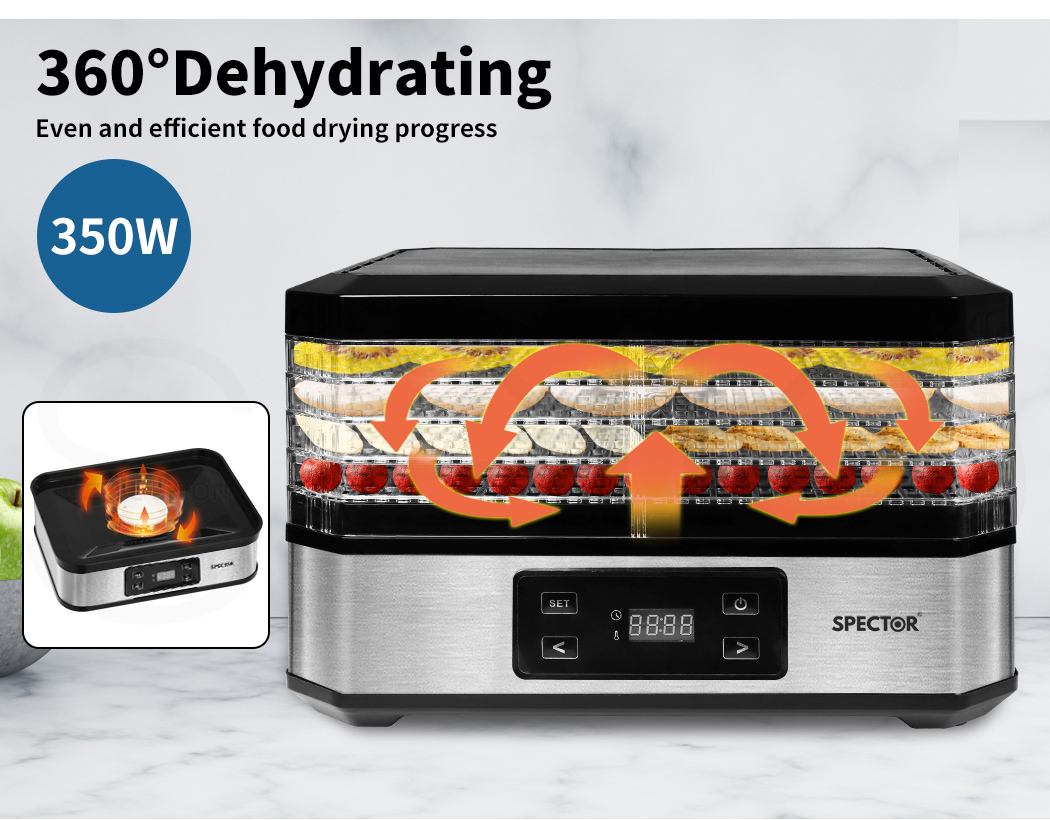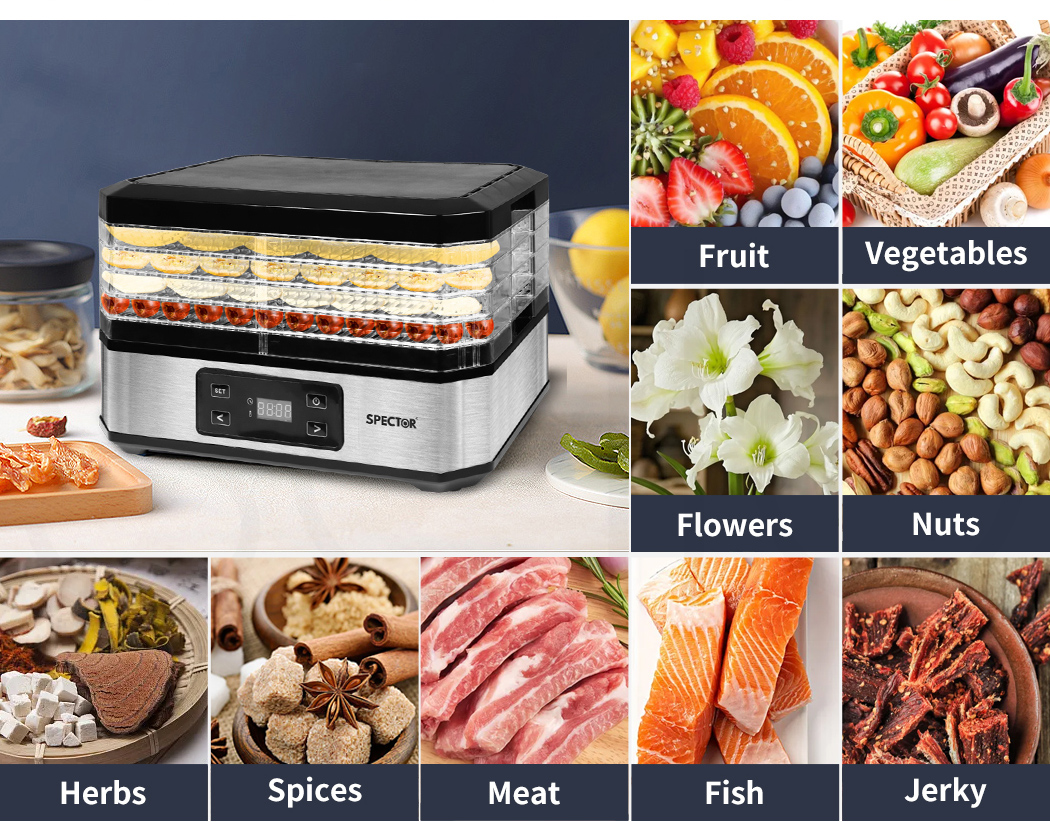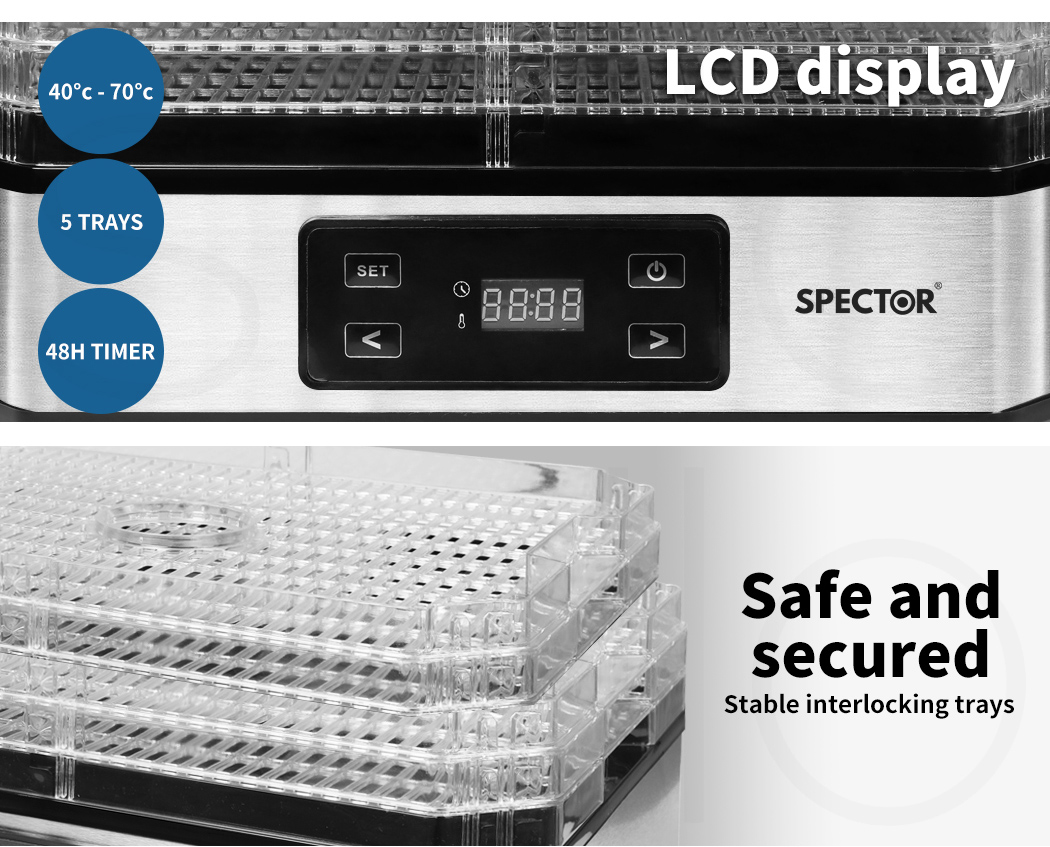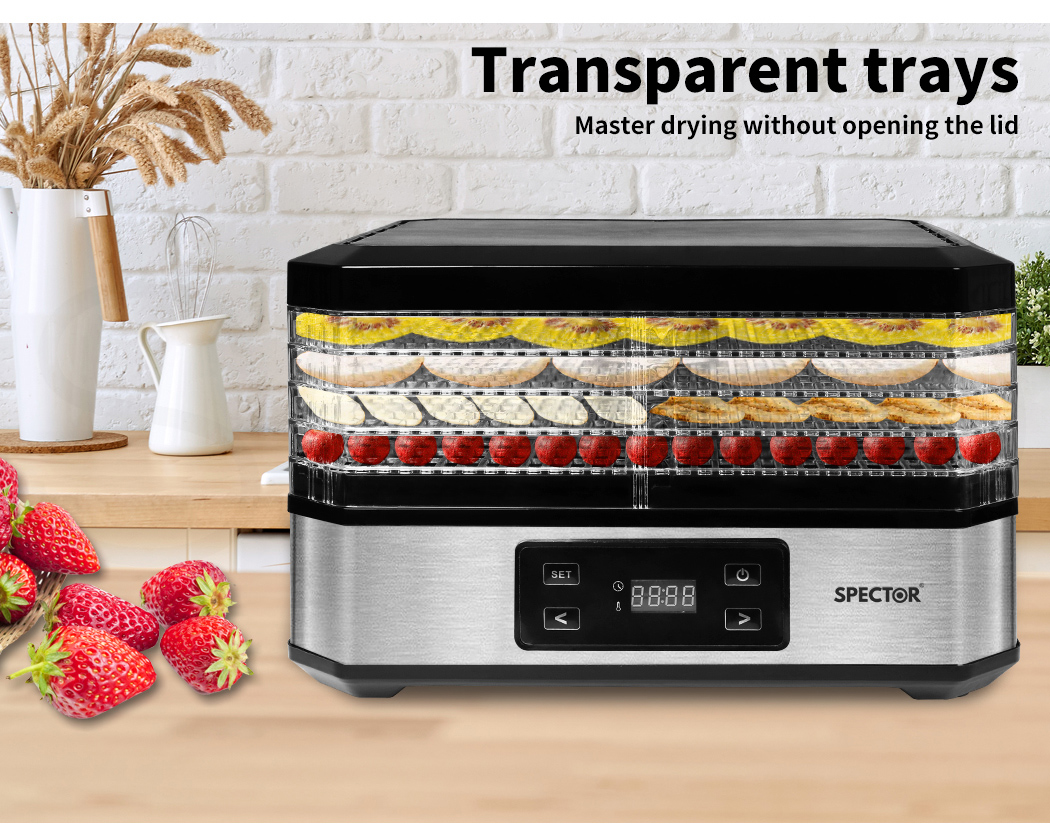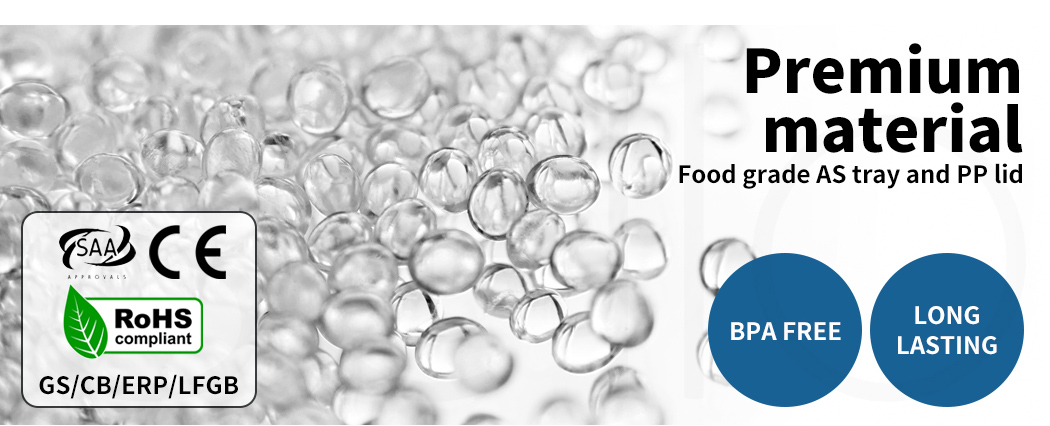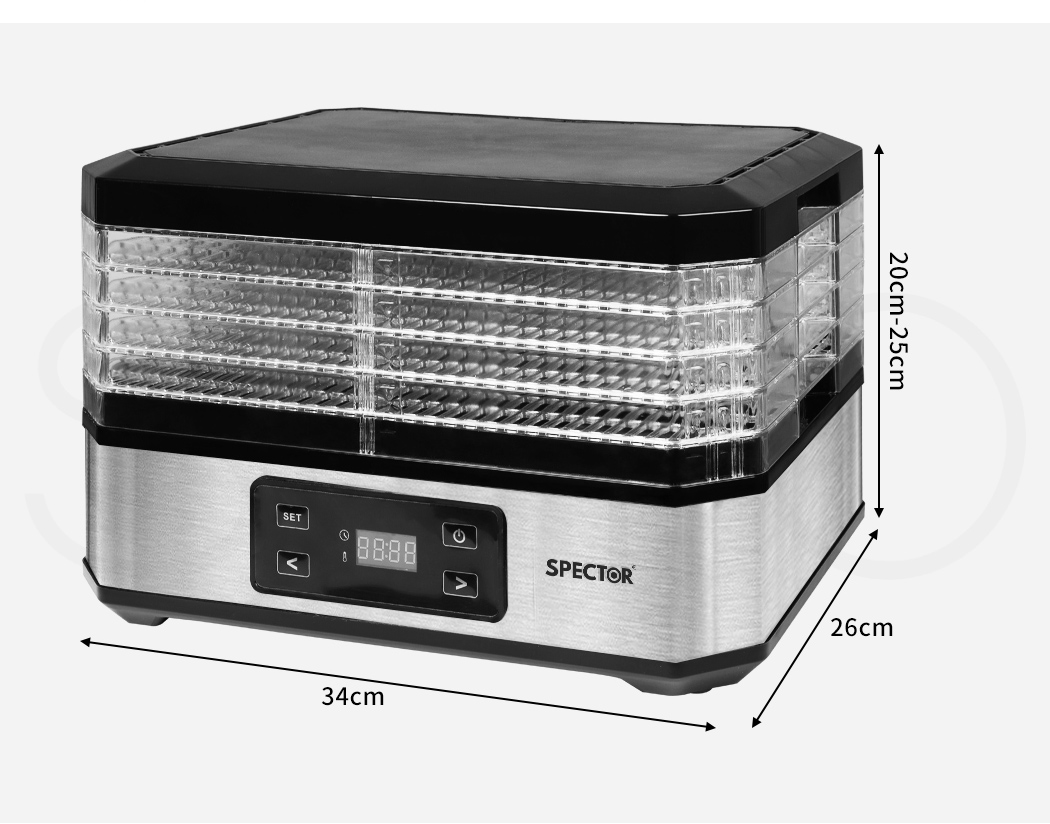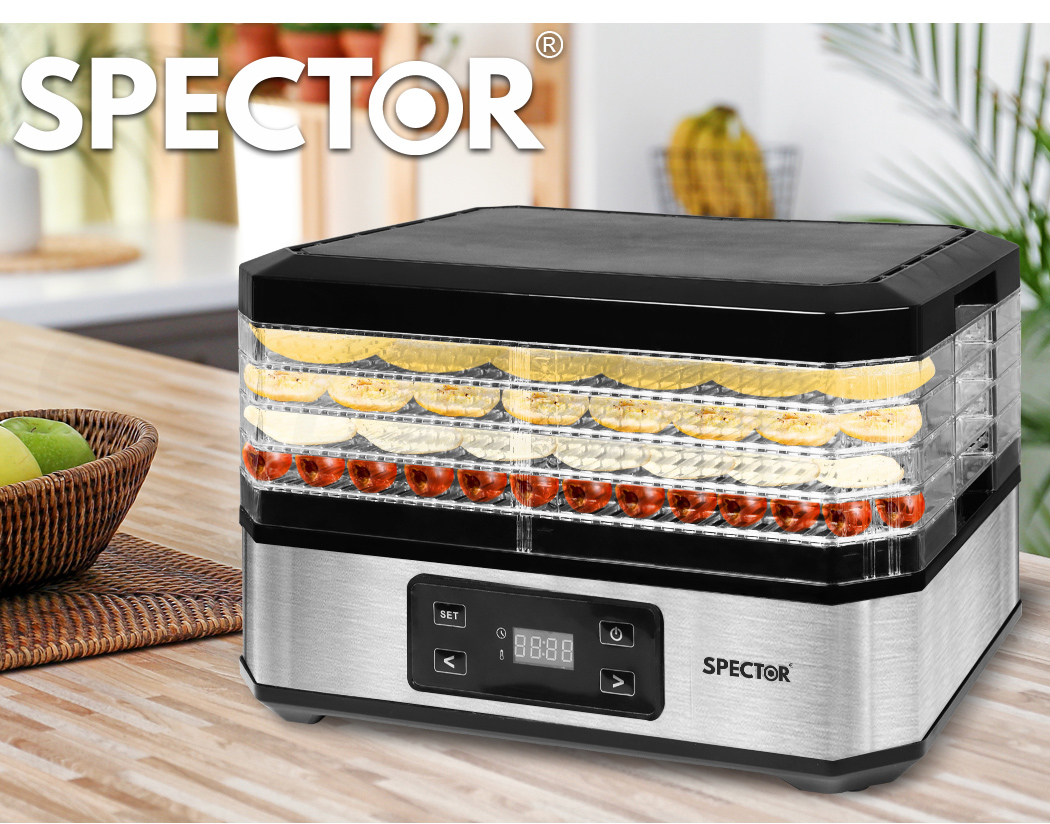 DESCRIPTION

Dehydrate some healthy snacks for yourself and your children. Turn on your dehydrator. Slice up some apples. Coat them in a bit of lemon juice. Let them dry. Perfect for morning or afternoon tea.
Got a bumper crop of lemons? Can't use them all at once? Use your new best food dehydrator to preserve your lemons for the months to come. Save money and use them in your drinks and meals.
Start your journey of health with your food dehydrator. Dehydrate carrots, onions, mushrooms and other vegies for a soup. Dehydrated food retains more nutrients than other storage methods.
Just stack your dehydrator trays in your dishwasher. Turn it on. Hey presto, clean trays. Don't have a dishwasher? Just soak your trays in water and they will be super easy to clean.
Dehydrated foods are a lightweight and nutrient dense option for hikers. They are the ideal healthy meal as you push through that 100km trek along the coast.
Key Features
360° food dehydrating system
5 large variable-height stackable trays
Adjustable temperature
48 hours timer (KT0405 except)
Clear food-grade trays
Non-slip feet
Low energy consumption
SAA/ GS/CE/CB/ERP/LFGB/ROHS
SPECIFICATION

Power: 350W, AC 220-240V, 50-60Hz
Timer: 48 Hours
Temperature: 40°c - 70°c
Material: AS, PP and stainless steel
Dimension: 34cm x 26cm x 20cm (L x W x H)
Colour: Black
PACKAGE CONTENT

1 x Spector Food Dehydrator
DELIVERY WARRANTY RETURNS PAYMENT ABOUT US

We know you might be worried about buying goods online. We back everything we sell with a one-year warranty (from sale date) that covers:
defects in manufacturing, and
not being fit for purpose.
And will be voided for things such as:
normal wear and tear
damage caused by accidents, misuse, negligence, lack of maintenance, carelessness, natural disasters, kids, pets and so on
commercial use of non-commercial equipment (unless allowed by the manufacturer)
modification by an unauthorised person
When returning a product under warranty you can either get your product:
repaired,
replaced,
refunded
To return a product under warranty, get in contact with our customer service team and they will be happy to help you
You may also be interested in